Gebbers Farms
Brewster, WA
http://www.gebbersfarms.com/
Washington State grows more sweet cherries than any other region in the nation. Contributing to that is Gebbers Farms, a multi-generation family business in north-central Washington. Gebbers Farms is one of the largest producers of cherries in the world and one of the top apple growers in the Northwest.
Gebbers Farms has 12,000 acres of apples and cherries. When they were planning a time-sensitive plant expansion project in Brewster, Washington, the company needed to ensure their production would be in good hands with a reliable and durable compressed air system. In 2013, they determined Sullair compressors were fit for the job.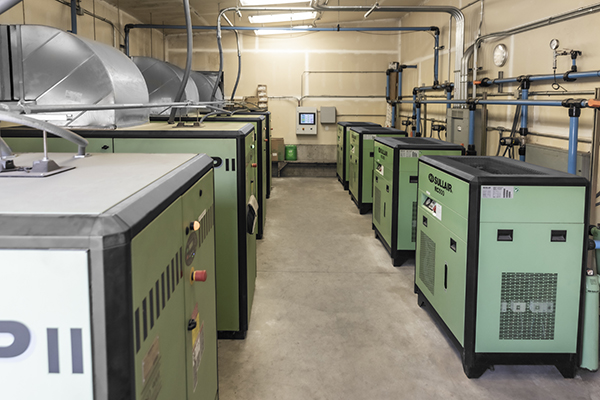 Gebbers Farms' primary facility in Brewster uses five Sullair S-energy® lubricated rotary screw air compressors and four Sullair RC500 refrigerated dryers. They have an additional five Sullair compressors and four refrigerated dryers at their other facilities.
Compressed air is critical in Gebbers Farms' daily production. It is required for anything from powering air-driven machines to drop cherries into containers, to driving packages down the line, to placing stickers on the apples, to closing plastic containers or corrugated boxes for the fruits. What's at stake? The labeler sticks 70 apples per second, and more than 40 plastic containers of cherries are filled per minute, for instance. A great deal is on the line – literally.
Since being installed, the Sullair equipment has performed reliably year after year, ensuring consumers across the United States can continue to enjoy some of the nation's finest and freshest apples and cherries.