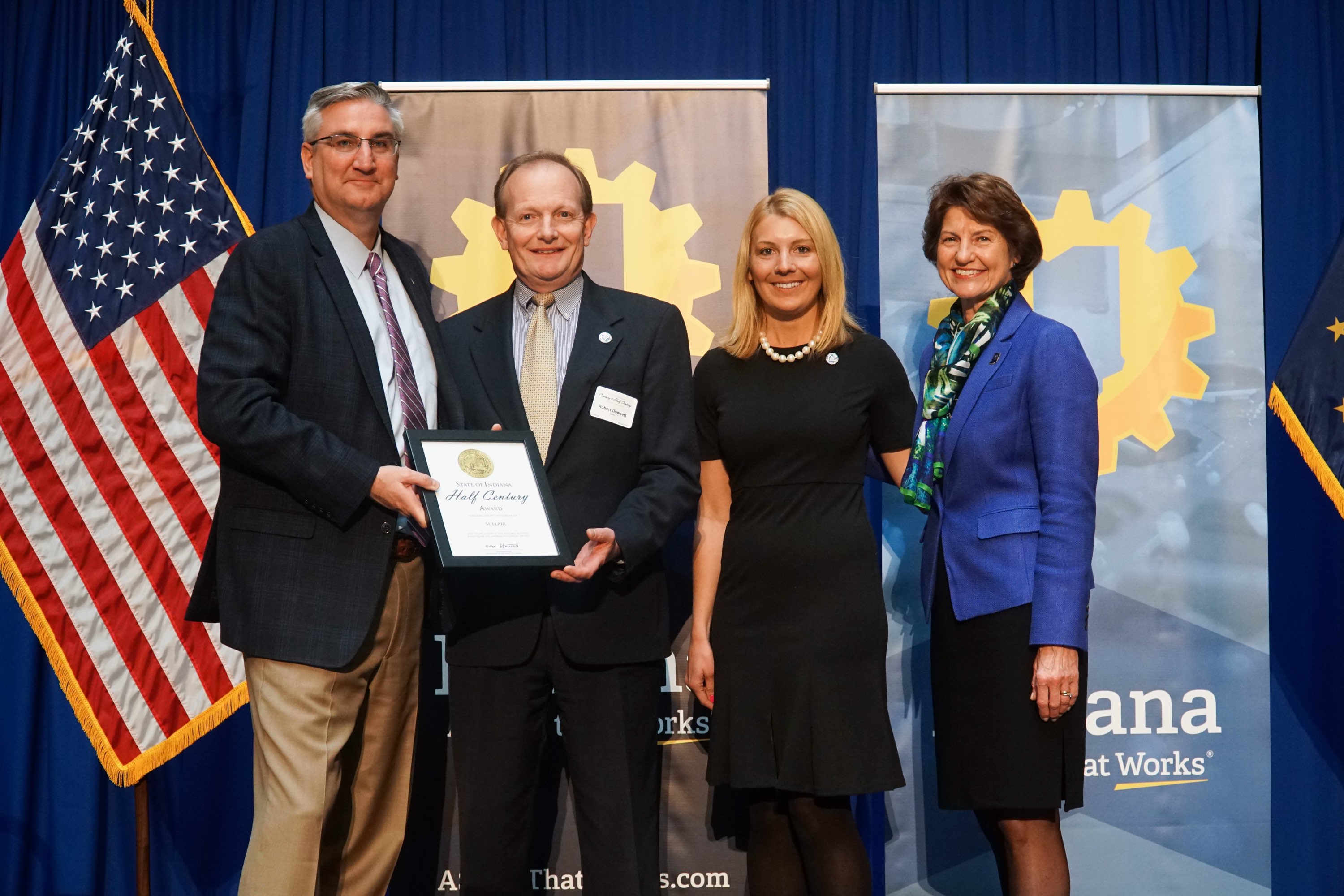 Sullair was among 65 Indiana companies and organizations honored by Governor Eric J. Holcomb during an event at the Indiana Statehouse on March 21, 2019. The governor presented each business with the Governor's Century or Half Century Business Award in recognition of each company's longevity and service to its employees, community and the state.
"Today we honor businesses that have helped lay a foundation for economic success in Indiana, maintaining operations for more than 50 to 100 years and creating long-term career opportunities for Hoosiers," Gov. Holcomb said. "Through a strong dedication to their employees, their businesses and their communities, these companies exemplify the pioneering spirit and perseverance that will push our state forward for years to come."
The Governor's Century and Half Century Business Awards honor Hoosier businesses that have remained in operation for a minimum of 100 or 50 consecutive years and have demonstrated a commitment to community service. More than 1,500 Indiana companies have been recognized during the award's 28-year history.
Bob Dowsett, Director of Quality, EH&S and Facilities, and Stephanie Roberts, Senior Communications Manager, of Sullair accepted the Half Century Business Award from Gov. Holcomb and Elaine Bedel, President of the Indiana Economic Development Corporation.