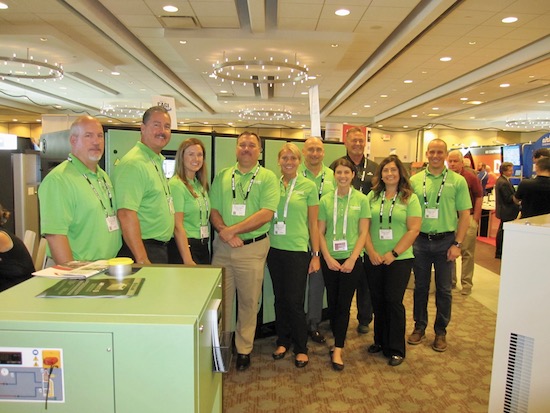 The inaugural Best Practices Expo & Conference was held September 16-19, 2018 in Rosemont, Illinois. The first-ever event drew 750 attendees who came together to learn and share ideas about the countless ways to achieve efficiencies with compressed air, blower, vacuum and cooling systems – and in the process – save energy and improve profitability.
At the Sullair booth, Brit Thielemann, Senior Product Manager – Stationary Air Compressors, showed the editorial team the LS Series oil-flooded rotary screw air compressors using Electronic Spiral Valve technology to reduce operational costs. The variable capacity control method efficiently manages changes in compressor demand. Doing so reduces the amount of air compressed, which in turn, reduces energy usage. Sullair also provided insights into its AirSuite compressed air system auditing software allowing users to identify true system costs and opportunities for energy, equipment and maintenance costs. 
To read more coverage of Sullair from the show, please click here.