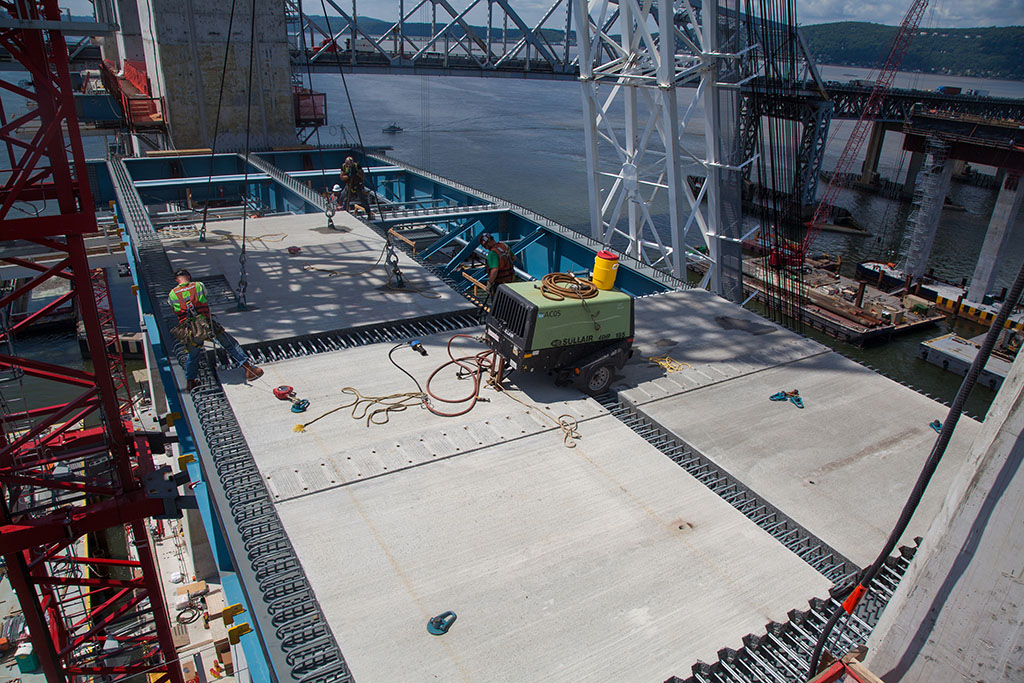 Several Sullair 185 and 400H cfm portable air compressors have been spotted working on the New NY Bridge Project. Sullair compressors are providing power for bridgework.
The New NY Bridge project is located less than 20 miles north of New York City. The project will replace the 63-year-old Tappan Zee Bridge that connects Rockland County to Westchester County over the Hudson River with a new 3.1-mile twin-span, cable-stayed bridge to be named the Governor Mario M. Cuomo Bridge.
The project is the single largest bridge construction project in New York's history and one of the largest single design-build contracts for a transportation project in the United States.
Photo credits: New York State Thruway Authority