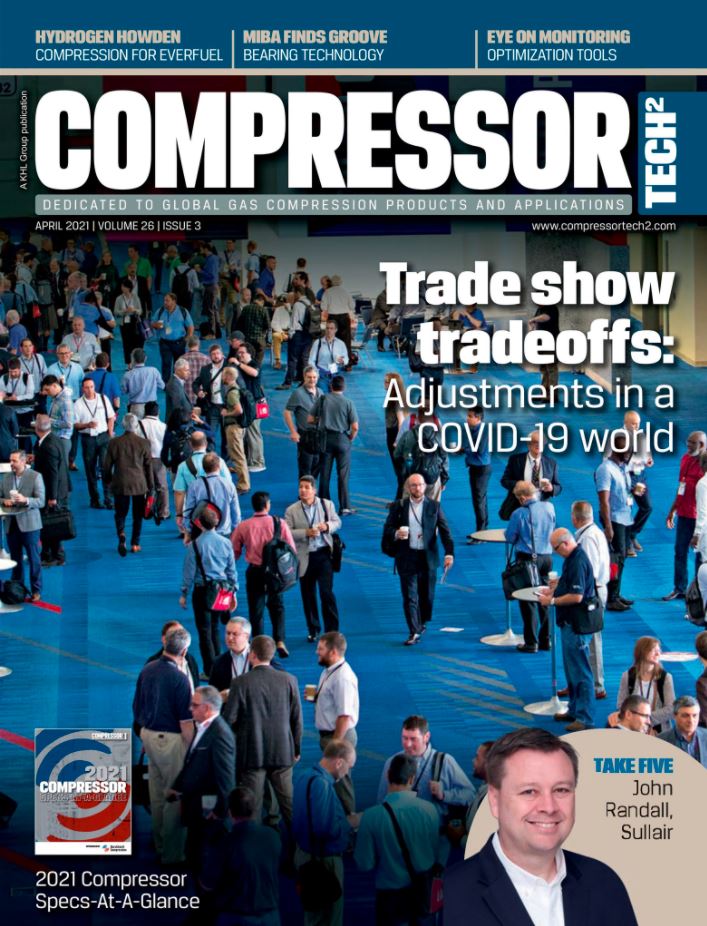 John Randall, President and CEO of Sullair, never saw himself as a future executive. In the early parts of his career, he sought a challenge and any opportunity to learn. Those opportunities came in the form of several leadership roles, first with Navistar and for the past six years with Sullair.
In the April 2021 edition of CompressorTech2, Randall discussed his career path and the future of Sullair. Read the full story here (pages 44-45).
CompressorTech2 is the leading magazine for global gas compression professionals. The publication covers gas compression technology, products and applications from upstream to the city gate.