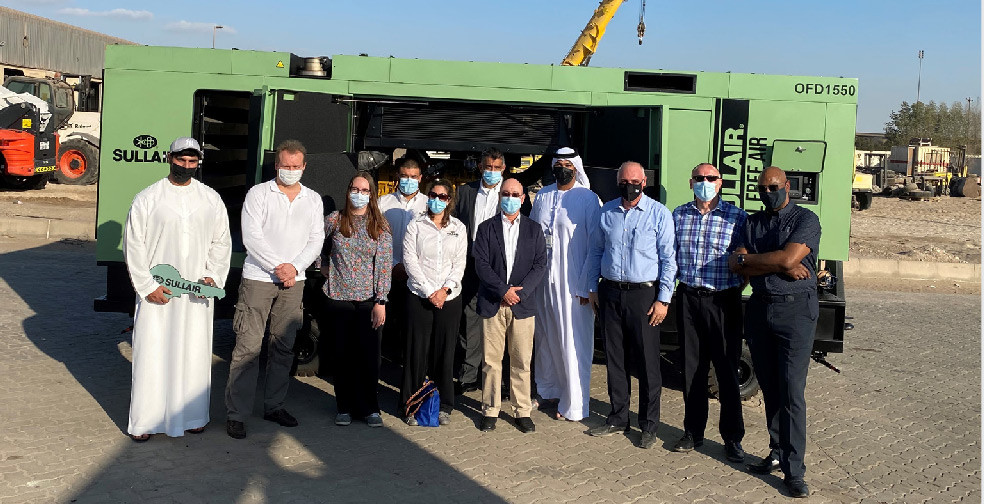 Sullair and Kanoo Machinery, one of its authorized distributors, are featured in the January 2022 edition of Oil & Gas News.
The feature, titled "Oil Free Air - Where You Need It To Be," discusses the growing need for oil free compressed air in many industries, including petrochemical, pipelines, power plants and more. The award-winning Tier 3 OFD1550 portable air compressor represents one of the latest solutions in the expanding Sullair oil free portfolio.
The feature then goes on to discuss Kanoo Machinery, who has been a Sullair distributor for 29 years in the United Arab Emirates.
Read the full feature here (page 5).