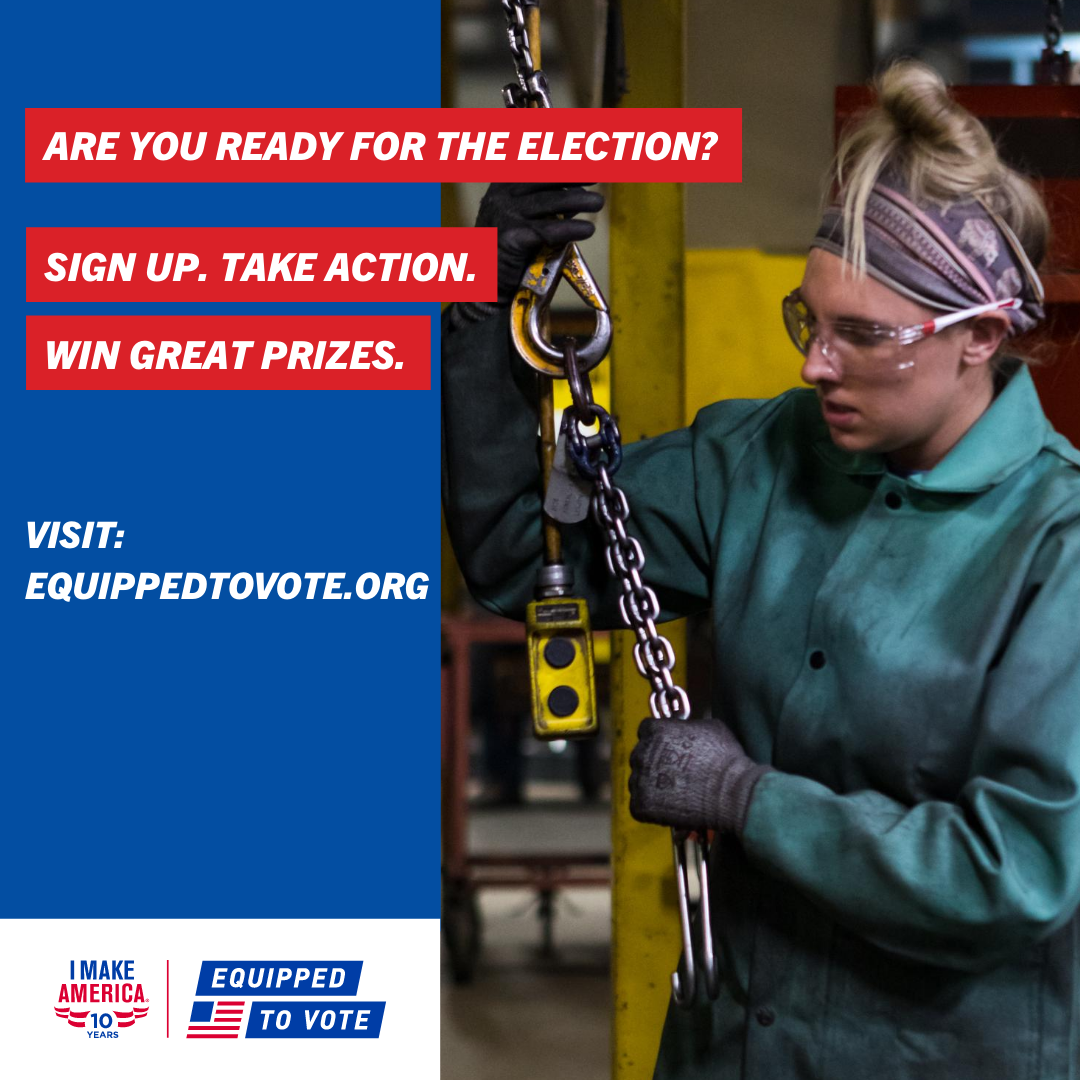 Last month, Association of Equipment Manufacturers (AEM) launched Equipped to Vote, a digital campaign designed to engage, educate, and mobilize the 2.8 million men and women of the equipment manufacturing industry leading up to the general election this fall.
Charlie Takeuchi, President & CEO of Sullair, is quoted in AEM's article "Equipped to Vote Gaining Steam and Media Attention."
Sullair was one of the first companies to join the campaign. Nearly 90 employees have signed up for Equipped to Vote and are taking a series of actions using the campaign's digital action center.
Read the full article here.