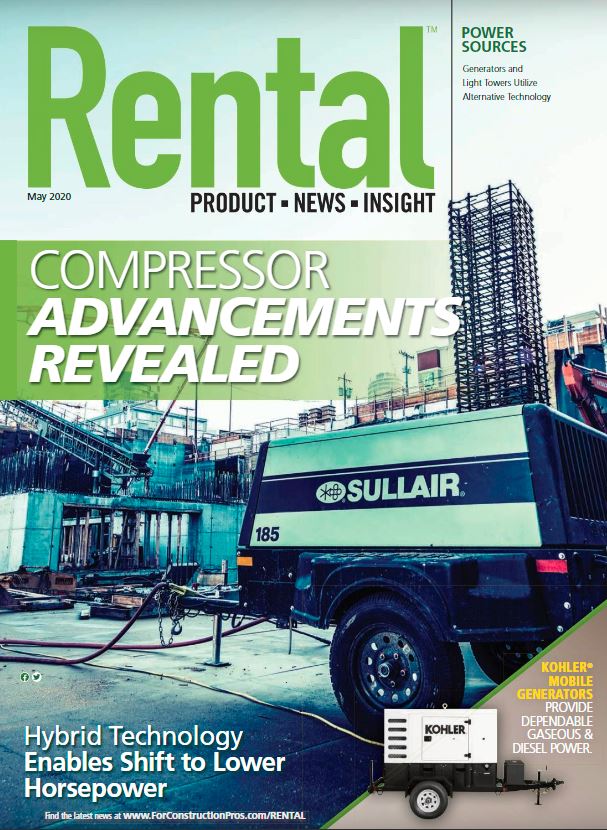 In the May 2020 issue of Rental magazine, compressors take the spotlight. Compressor manufacturers, including Sullair, discuss the latest advancements in their portable air compressor products. 
Rus Warner, Vice President, Americas - Rental & Infrastructure at Sullair, discusses the next generation 1600H portable air compressor and some of the top demands from customers, such as ease of serviceability, ease of use and environmentally friendly equipment.
Click here to view Sullair on the cover; on pages 10-11 in the feature article "Compressors Take the Spotlight"; and page 34 for a feature on the expanded Perkins family.
Rental magazine is a leading publication providing equipment rental owners and managers with the information they need to effectively manage their assets for maximum profitability.