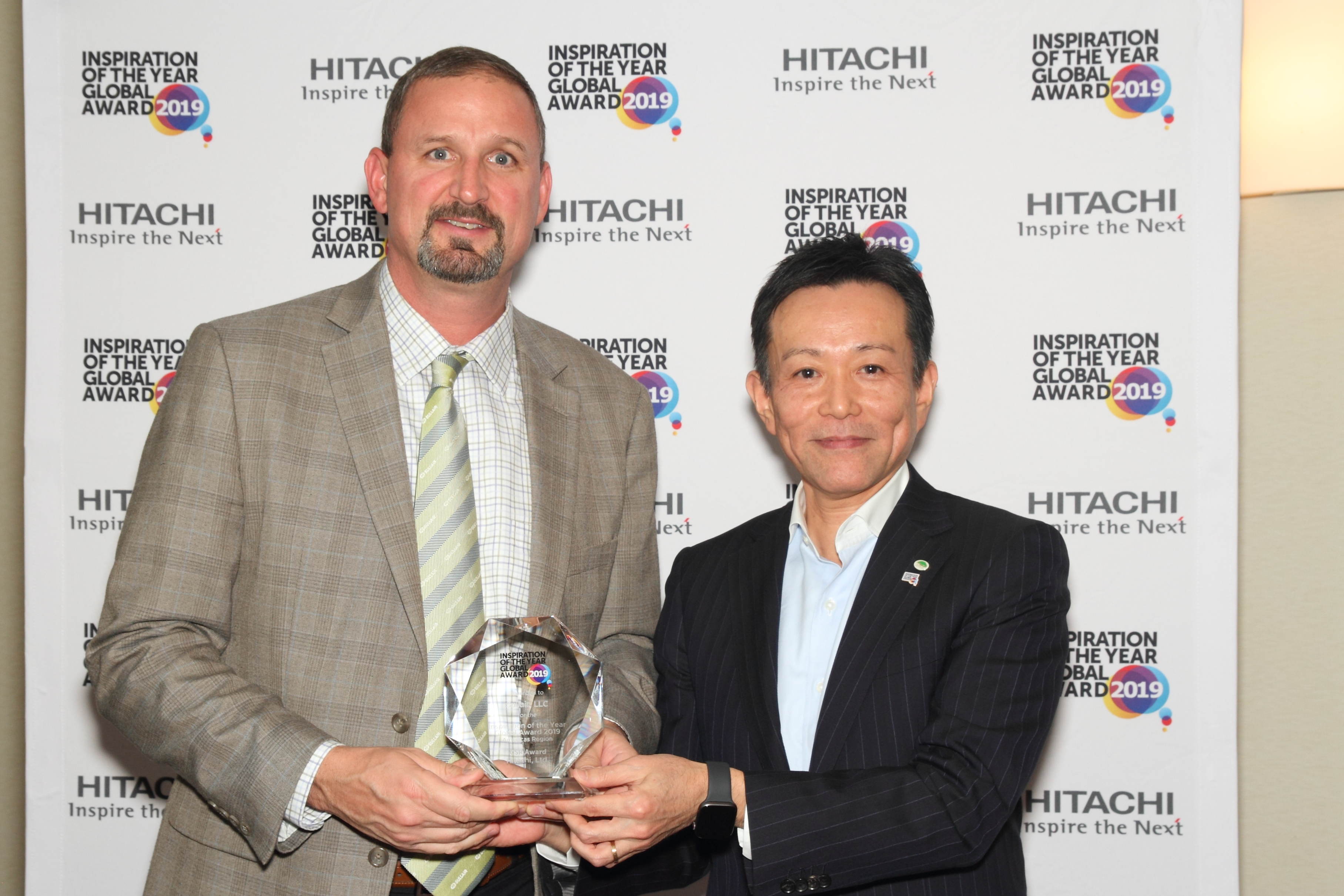 Sullair, an industry leader in innovative compressed air solutions since 1965, announced it has won the Corporate Social Responsibility (CSR) Award for the Hitachi Inspiration of the Year Global Awards 2019. The Sullair submission titled "Development of the Compressed Air Academy in Michigan City Area Schools" was selected from 33 nominations submitted from Hitachi Group Companies across the Americas.
"We are pleased to receive this prestigious award and to be recognized by Hitachi for our commitment to the local community," said Charlie Takeuchi, Executive Vice President and COO at Sullair. "We are committed to investing in local students and to helping ensure they have the necessary skills for rewarding career paths right within their backyards. We look forward to continuing to partner with the Economic Development Corporation of Michigan City, Michigan City Area Schools and the city of Michigan City to ensure a talented workforce remains in our local community."
The Hitachi Inspiration of the Year Global Awards program is a long-standing tradition at Hitachi recognizing remarkable activities that contribute to enhancing Hitachi's brand value by demonstrating the Hitachi Group Identity. The award also nurtures a "One Hitachi" mindset among all Hitachi Group employees. Mr. Koji "Ken" Takaichi, President and CEO of Hitachi America, Ltd., helped select the award winners alongside Mr. Toshiaki Tokunaga, Chairman of Hitachi Global Digital Holdings and Chairman of Hitachi Vantara, and Mr. Hicham Abdessamad, CEO of Hitachi Global Digital Holdings, the President and Chief Executive Officer of Hitachi Consulting and the Deputy General Manager of  Social Innovation Business Division, Hitachi, Ltd.
Brian Tylisz, Vice President of Commercial & Industrial Sales for the Americas, accepted the CSR Award on behalf of Sullair from Takaichi-san at a ceremony held in New York City.
This is the second year in a row Sullair has won a Hitachi Inspiration of the Year Global Award. In 2018, Sullair was named the 2nd place winner in the Americas for its submission titled "Development and Introduction of Sullair LS Series Oil-Flooded Rotary Screw Air Compressors."