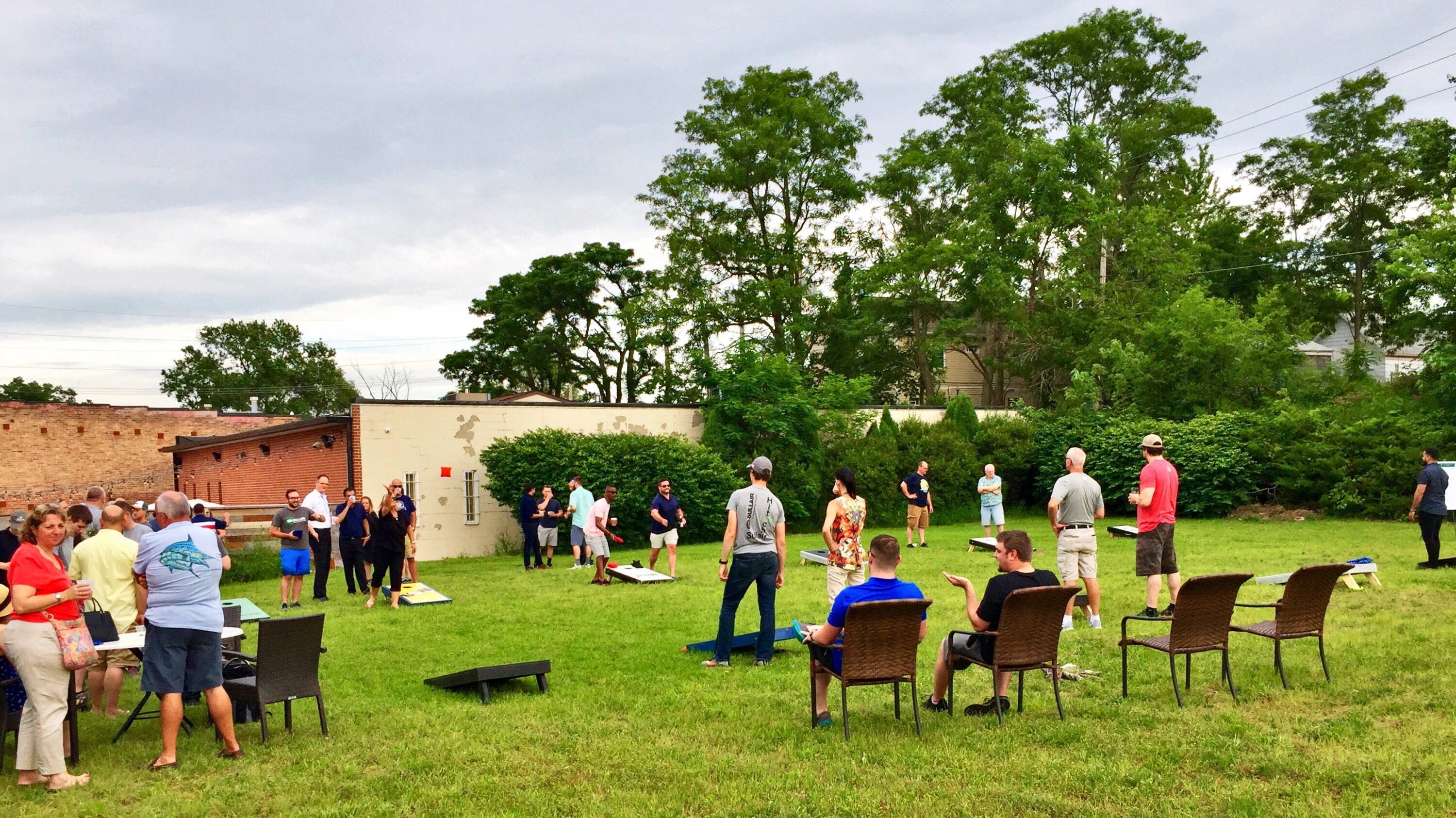 Sullair, an industry leader in innovative compressed air solutions since 1965, hosted its second annual interns' bags tournament at Zorn Brewery, raising nearly $1,800 for LaPorte County Habitat for Humanity.
Each summer, Sullair interns organize a community involvement event, with this being the second bags tournament to benefit the LaPorte County Habitat for Humanity. In 2019, Sullair has 25 summer interns, with many hailing from the Michigan City area.
"Sullair is proud to give back to our local communities and partner with organizations such as LaPorte County Habitat for Humanity," said Kelly Molchan, Talent Acquisition Specialist and co-leader of the Sullair Community Involvement Committee. "Now in its second year, the bags tournament continues to grow, and we look forward to making an impact year after year."
This year's event was coordinated by Matthew Massom and Kimberely Foster, interns at Sullair. The event drew 26 teams, or 52 participants. Teams participating in the event made a minimum entry donation benefiting Habitat for Humanity, and funds were also raised through a silent auction and raffle. LaPorte County Habitat for Humanity advocates for and builds affordable housing to enhance lives and strengthen the community in partnership with volunteers and families in need.
"We are grateful for the continuous support from Sullair through both funding and volunteering," said Amanda Linnenburger, Assistant Executive Director with LaPorte County Habitat for Humanity. "This donation will allow us to continue on our mission to ensure each and every family in LaPorte County has secure and affordable housing."
The event was made possible through the generous support of nearly 30 local individuals and organizations.