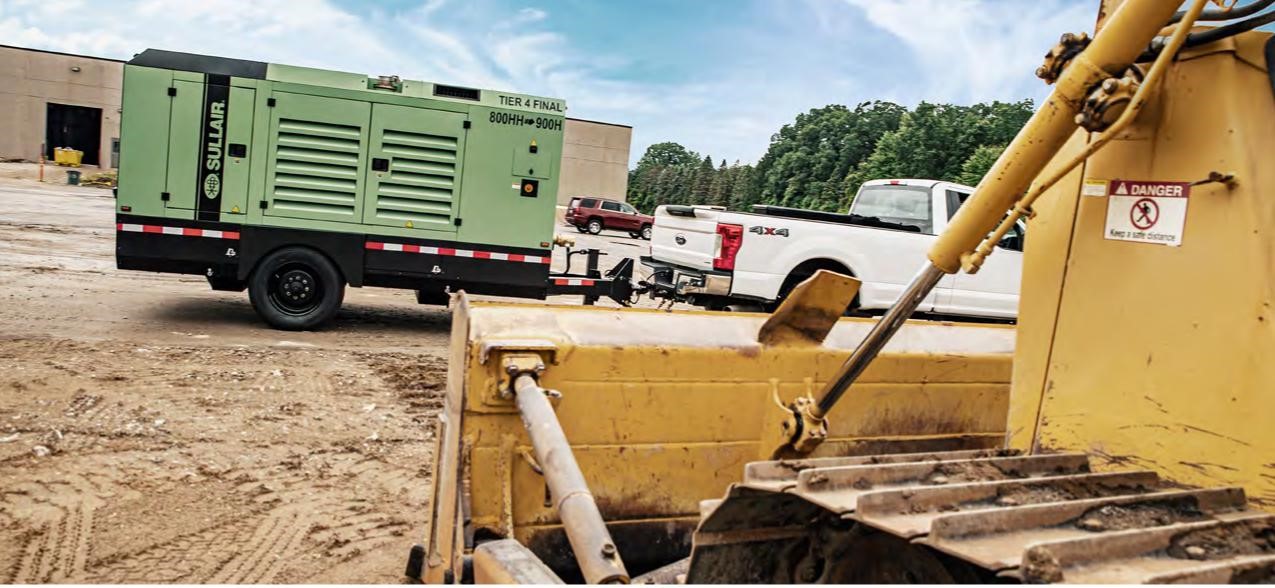 Sullair, an industry leading provider of compressed air solutions, announced its Mid-Range Series of portable lubricated rotary screw air compressors was named a 2020 Innovative Iron Award from Compact Equipment.
"The persistence, dedication and innovation of both equipment makers and the equipment trades blew me away this year," said Keith Gribbins, publisher of Compact Equipment. "They helped build a clearer path in our radically changed world, and I'd like to honor all of them by highlighting what I consider the best compact, off-highway machines, technologies and OEM systems released for sale or concept in 2020. Congratulations to all the companies included, and thanks to all the men and women behind these brands. They are essential in today's rapidly changing world."
Concepted in 2020, the Sullair Mid-Range Series of portable lubricated rotary screw air compressors is the first to incorporate Electronic Spiral Valve technology. The Mid-Range Series is designed for flexibility and efficiency, with the 800HH/900H model delivering 800–900 cfm at 150–200 psi, and the 920H/1100 model delivering 920–1100 cfm at 100–150 psi.
The Sullair Electronic Spiral Valve helps maximize fuel efficiency and extend runtimes by matching air supply to demand. It allows an operator to quickly and easily input the exact pressure they want, anywhere between 100 or 200 psi, and the machine calibrates to give maximum flow at that pressure. It gives users all the air they want, at the pressure they need.
"We are honored that the Sullair Mid-Range Series was selected as a 2020 Innovative Iron Award winner," said Jerel Cole, senior product manager for portable air compressors at Sullair. "But the true winner is our customers. The Sullair Mid-Range Series was built and designed around flexibility, to meet the needs of customers in the construction, pipeline, fiber optics, abrasive blasting and many other industries. Because the Mid-Range Series can cover the jobs of up to nine compressors, Sullair customers are rethinking how they comprise their fleets to make their operations more efficient and their businesses more successful."
Compact Equipment is a leading trade publication for the small, tool-carrying construction machinery markets, with a readership that includes construction and landscape professionals, contractors, machine operators, equipment owners, fleet managers and rental houses.
To see the rest of Compact Equipment's 2020 Innovative Iron Awards, visit compactequip.com. Learn more about the Mid-Range Series on the Sullair website.