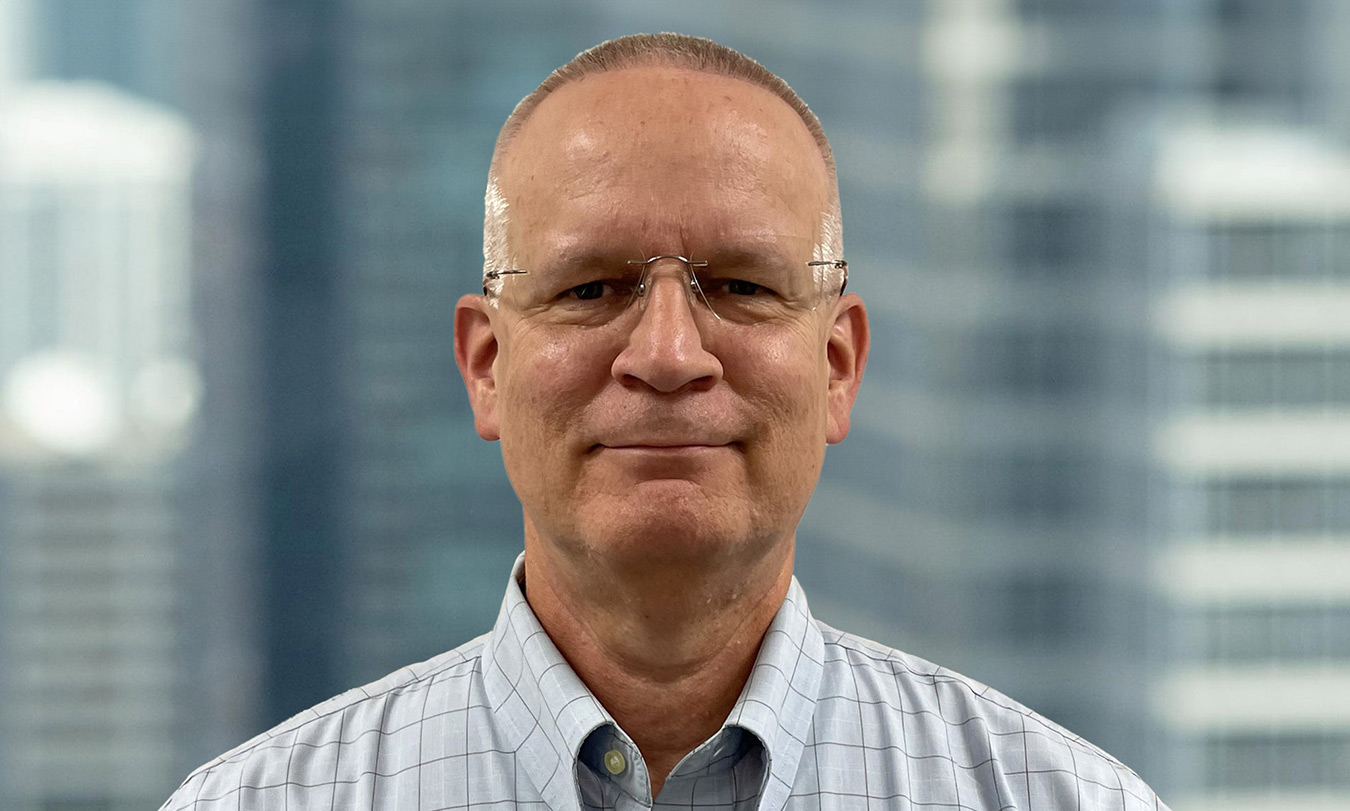 MICHIGAN CITY, IND. (November 14, 2023) – Hitachi Global Air Power US, LLC, an industry leader in innovative compressed air solutions since 1965, announced Stephen Ballenger has joined the company as Vice President Operations effective November 20, 2023. Ballenger will lead the company's manufacturing in Michigan City, Indiana and has worked as a Lean consultant for Hitachi Global Air Power since July 2023.
We are modernizing our operations using Lean methodology with great success and as a consultant, Steve has been an integral part of that transformation, said Hitachi Global Air Power President and CEO, John Randall. He [Steve] brings a wealth of experience in not only Lean manufacturing, but in operations management, strategy development and continuous improvement. We are very excited to have Steve officially join our team and help us continue to build a truly world-class manufacturing operation.
Ballenger brings more than 40 years of management experience to Hitachi Global Air Power. Prior to the Vice President of Operations role, Ballenger was senior consultant for Lean Focus in Michigan City Indiana. He has also held senior operations leadership roles at Bosch USA, STIHL, GKN Automotive, and Camco Manufacturing. Ballenger specializes in bringing Lean Six Sigma and continuous improvement efficiency strategies to global and multi-site manufacturing environments. He holds a Bachelor of Science in Mechanical Engineering and a master's degree in industrial management from Clemson University.
Read more in:
Rental Magazine
ForConstructionPros 
LaPorte County Herald Dispatch
Northwest Indiana Business Magazine
About Hitachi Global Air Power US, LLC
We build the machines that power industry. We are Hitachi Global Air Power, a leading global industrial compressed air manufacturer. Headquartered in Michigan City, Indiana, our compressed air solutions power manufacturing operations all around the globe; from food and beverage, to pharmaceuticals and computer chips. Our portable compressors provide the air power to build roads and bridges, lay pipelines and aid in oil and gas mining and production.
As part of Hitachi Industrial Equipment Systems Co., Ltd., Hitachi Global Air Power operates ISO 9001 certified factories in Michigan City, Indiana and Suzhou, China, and sales offices strategically located in Europe, Australia, Southeast Asia, and South and Latin America. Through brands Hitachi, Sullair, and Champion (Australia), our machines have provided legendary reliability, durability, and performance for more than 57 years.
Our global network of engineering and quality experts are building next generation, highly efficient and environment-forward compressed air solutions in direct response to customer need.
About Hitachi, Ltd.
Hitachi drives Social Innovation Business, creating a sustainable society through the use of data and technology. We solve customers' and society's challenges with Lumada solutions leveraging IT, OT (Operational Technology) and products. Hitachi operates under the business structure of "Digital Systems & Services" - supporting our customers' digital transformation; "Green Energy & Mobility" - contributing to a decarbonized society through energy and railway systems, and "Connective Industries" - connecting products through digital technology to provide solutions in various industries. Driven by Digital, Green, and Innovation, we aim for growth through co-creation with our customers. The company's consolidated revenues for fiscal year 2022 (ended March 31, 2023) totaled 10,881.1 billion yen, with 696 consolidated subsidiaries and approximately 320,000 employees worldwide. For more information on Hitachi, please visit https://www.hitachi.com.